Imagine vivacious concerts,
absolute banger
, no binding, played by musicians who above all value fun and contact with the audience. Add
chillout by the river
, in the forest and in Kazimierz gorges, with hammocks, deckchairs, tree houses and with massages performed in many different techniques. To it, freaky activities like bubble football, 250-meter tunnel bicycle race with a head flashlight, kite landboarding, physical challenges, the gorges run and many
other adventures
. And lots of fascinating people.
Can you imagine it?
This is only extremely abridged description of Kazimiernikejszyn.
Many more waiting for you
Cars-lotteries, burning the cock, the one and only in the World Boredom Zone, The Compliments Zone and so forth.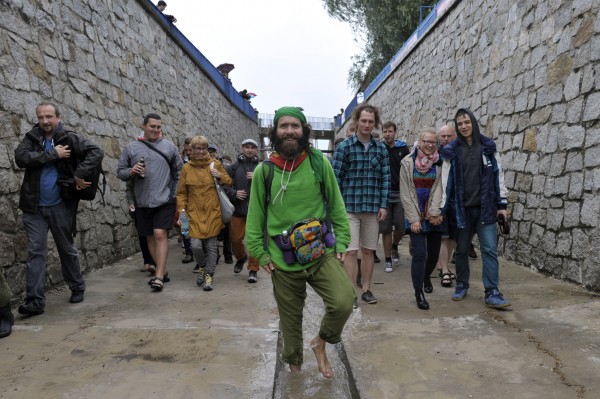 Support for active people!
If you cycle 140/100 km, run 13,33/10km or walk 33/20 km, you and a few of your friends will enter on a special ticket (smaller distances are possible). Documented volunteers working for the Voluntary sector get 50% discount. And we haven't finished yet… Go >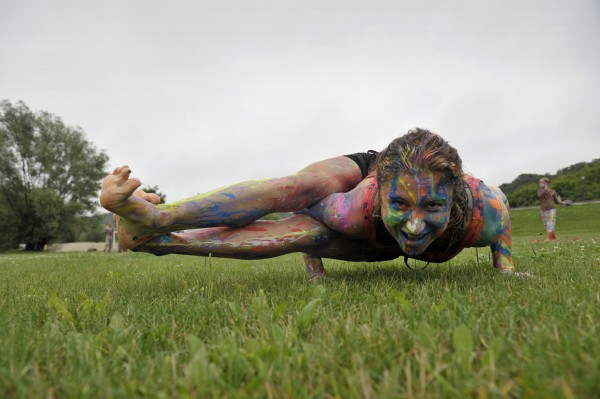 Quiz your friends who were there – they will tell you!
Kazimiernikejszyn is a festival based on contrasts complementing each other. You will experience there both, a slowing down time in green gorges or market square bars and high-energy concerts. You will have space for philosophical contact with Nature and neverending party. It is time and place for beautiful beach, together with sunny laziness and gnarly competitions in which you have to run "the extra mile" to win. You will meet fans of happenings and of meditation on phenomena of the Nature. On Kazimiernikejszyn, everything contains a dose of chillout or even elements of absurd, being simultaneously prepared with reasonable care.
This is a mix of music spun, activity, nature, relax, the power of the bright side, tensionless atmosphere and of helping.